YouTube Video & Music Downloader
EASY to use

Just copy your favorite youtube video URL and Click Paste URL button.

4x FASTER or Even More

Download video faster, up to full speed of your internet bandwidth.

HD Video Download

Download 1080p, 720p, or the Highest resolution available.

Playlist Support

Select your videos from Playlist to Download, or Select All to download.

High Quality MP3 Music Support

Download/Convert your favorite youtube clips and play them on iPod or MP3 player.

Support Pause | Resume

You may pause the download process and resume later. You may close the app, save the video list and resume later.
Version 3.6.4.1
$14.99 or FREE
Problem with CNET download,
please download from here.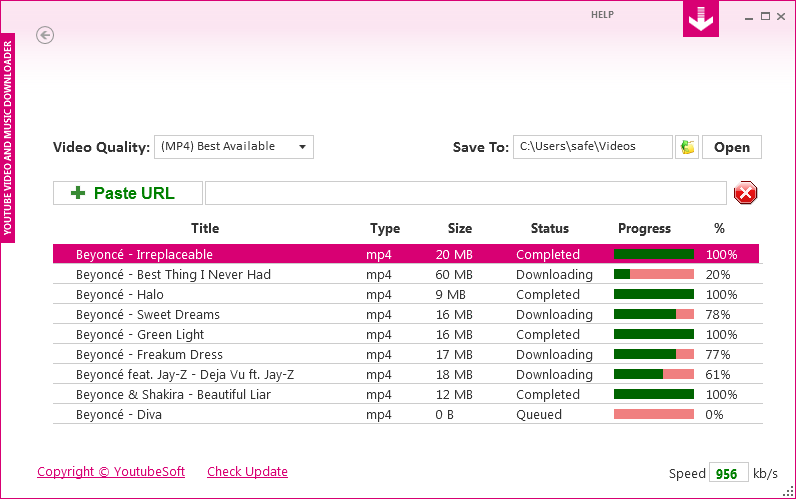 Try before you buy
All of our software are distributed as shareware - Try Before You Buy. You can freely download and install our software on your computer for evaluation purposes. This method allows you to try our products before you purchase them.
Free 10-day trial
Unregistered users may try all the functions of our software for a period of 10 days after installing the program.
100% Clean - NO Malware, NO Spyware, NO Adware, NO Pop-Ups
All of our software are FREE of Malware, Spyware, and Adware.