It is recommended to download our software from CNET Download link. Please make sure click "Direct Download Link", NOT the "Installer Enabled" link, because CNET may install other software. If you have problem with CNET download, please download from the link below.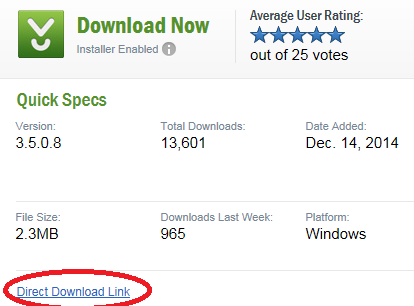 100% Clean - NO Malware, NO Spyware, NO Adware, NO Pop-Ups
All of our software are FREE of Malware, Spyware, and Adware.